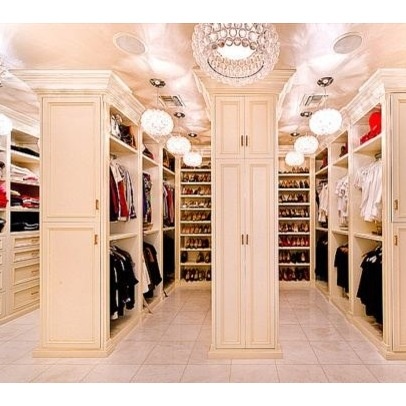 Welcome
Hello and welcome to this section of the website. It excites me to know that you are looking towards redefining your look. If you haven't already read the "Meet The Glam Squad" page (you might want to) but I do not mind re introducting myself. I am Breyana Rogers (Wright), CPS and I am the one you will be working with during your session. I have been in my field for three years and have a background in Celebrity Styling, Personal Styling, Personal Shopping, and Runway Styling. I also have my certification in Personal Shopping so you can relax knowing that you are in good, professional, and certified hands. I am passionate about my work and offer a variety of economically favorable prices for the everyday woman. Below I'll walk you through how everything works here and answer some of the most frequently asked questions. If you have any additional questions, please do not hesitate to send an email to styledbybreyana@gmail.com.
What is your area(s) of specialty?
My areas of expertise are in contemporary fashion and workplace wardrobe and etiquette. I live, breathe, and practice these things everyday.
Who is your typical client base?
I work with women between the ages of 21-30 who desire to enhance their appearance, redefine their image, and expand their wardrobe without breaking the bank. These women have a strong desire to elevate their confidence, dress gorgeously and lavishly (without spending lavish money), and own a wardrobe that sets its own trends and will last for years to come.
If you are her..I will help you maximize your existing wardrobe, save you money overtime, and create a combination of looks that highlight your key features and conceal the ones that don't.
What is a styling session?
A styling session is where you try on numerous amounts clothing (usually all picked out and prepared for you by your stylist). This session can take place in a public setting such as a mall or boutique or in a private setting such as your home or online (we offer both options here). These sessions can last approximately 2-4 hours depending on your personal preferences and the timeline of the event.
How much is a session?
A styling session with our team is priced at $599. You have the option to pay in increments ($299.50 prior to your first consultation and $299.50 at the end of your second consultation) or pay the full price before the first consultation.
What is included in the Styling Session?:
Two style consultations (the pre consultation and the main consultation). The pre consultation will consist of getting to know you and building out your desired look. The main consultation (or the second half of the consultation) will consist setting up which stores to visit and and finalizing your desired look.
Education. From the time you start your consultation to the time our session has ended, you will be educated on different types of garments, differences in facial structures, the fitting of garments, garment care for maximum product life, and so much more.
All of your fashion and style questions answered. I will be the first to admit that I do not know everything. However, I am passionate about my craft and I spend a great portion of my time studying and training.. so I am confident that I can answer most of your questions. If there is a point in our session that I am not able to answer your question, I will definitely find the answer for you and share it with you in our post session chats.
The celebrity style treatment. Naturally, I am full of surprises so I won't go into much detail on this one. However, I want you to know that you should come prepared, relaxed, and ready to be pampered.
Follow up conversations. When you book a styling session with me and we complete the session it is not the end of our the road for us. I would like to stay in contact with you and continue to assist and educate you.
Are you ready to enhance your appearance, redefine your image, and expand your wardrobe without breaking the bank? If the answer to any or all of these questions is yes.. then here is the link to my appointment book: Styledbybreyana's Appointment Book.
I look forward to getting to know you, recreating your image, and most importantly assist in molding you into a strong, fierce, fashion forward woman.
Please Note: If you need an appointment time that differs from the times listed in my appointment book, please contact me at styledbybreyana@gmail.com (or simpily click the contact button on this website) and lets make an arrangement.
Why do you require clients to set up a style consultation before the actual styling session?
I set up a mandatory style consultation because it allows me to create a more personable look for my client. I know who you are, what you do, and what you expect because of the hour we spend together in the session. Knowing this information allows me to produce my best work and ensure that every dime you spend is well worth it and beneficial to you.
What method of payments do you accept?
Cash, credit/debit cards (secured through Paypal/Stripe), and Paypal Credit.
Do you offer any deals or discounts at the moment?
Yes we do! If you book a Styling Session with us you are automatically eligible to receive 10% off of your total purchase the next time you shop our collection. If you purchase our store items for your choice of clothing in your session that discount will increase to 15% off of your total store purchase the next time you shop with us. This deal is available year around and expires three weeks after your session.
In addition to that, when you refer family and friends to us and they book their session, you will receive a $25 dollar credit toward your next styling session. So instead of paying $599 you will be paying $574 (or two increments of $287). The same applies to clients who purchase a complimentary session for a friend or family member.
What happens if I cancel/do not show up for my appointment?
If you cancel or do not show up for the appointment then you will have the opportunity to reschedule. If you cancel or do not show up for an appointment a total of three times in a calendar month business will not be continued with you.
Where can I see your work?
You can view my work on my Instagram account (@styledbybreyana), Facebook account (Styledbybreyana), and I even have some of my work posted on the home page and in the "We Love Our Clients! section of the website.
How can I contact you for additional information or questions?
If you have any questions or need additional information you can send us an email at styledbybreyana@gmail.com or fill out the contact form on the "Contact" page. You can also reach out to us on social media (preferably Instagram).
What can I expect to gain upon completion of this service?
Upon completion of this service you can expect to receive a glamorous new look that's true to you, a better understanding of how to shop, dress, and coordinate, and continued styling support after the session.
You can expect to learn:
How to rebuild your confidence.
More about yourself and your goals.
What colors bring out your skin complexion/what your tone is.
What your style is and what style best suits you.
Fashion tips and processes to carry on after the session.
How to dress.
How to coordinate different colors, fabrics, and prints.
What hairstyles best frame your face.
Shopping tips that save you money.