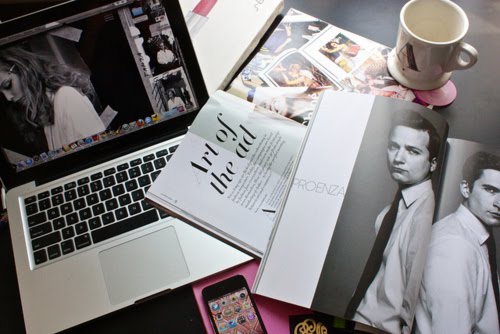 What is Virtual Styling?
Virtual Styling is strictly computer based. It has all the components of an in person styling session (the consultation, the actual styling of the outfit, and going through your closet if needed) but is strictly limited to the use of a web camera making it easier for clients who do not like trying on clothing, are always on the go, or just prefer a more private session.
Who would you recommend to use this service?
I would recommend this service to people who live a busy lifestyle (single mothers, men and women in business, etc.) and to individuals who value privacy (ex. introverts). It is beneficial to people who live a busy lifestyle because they do not necessarily have to be physically present for this session. They are able to live their normal lives at the pace that they choose without their personal style having to suffer for it. Introverts typically value privacy so having the option to get styled from the comfort of their bedroom sounds like a dream (but given the circumstances it is a reality through our company). Those are the individuals that I feel would get the most out of this service. However, I honestly feel like anyone and everyone should try it because it is a cool experience, it saves you time, mileage and gas and it also gives you a peace of mind... and I believe we could all use that.
What are the pros and cons of Virtual Styling?
The Pros of Virtual Styling:
The ability to still pursue your daily activities without neglecting your appearance.
Flexibility in scheduling.
No traveling required.
Minimal effort required (no trying on clothes!).
Less stressful.
The Cons of Virtual Styling:
The inability to try on clothes.
The absence of in person interaction.
What kind of packages do you offer?
OFFICIAL PACKAGE LIST COMING SOON
Is this service available to out of town clients? If so, is there an additional fee?
Yes! We accept appointments from clients in all states for this service and most of our services. No, there are no additional fees. We actually require out of town clients to use this service because it is cheaper for them, more convenient, and they still get the full styling experience with the exception of trying on clothing.
What are the requirements for Virtual Styling?
The session must be booked at least two weeks in advance.
A 75% deposit is required to secure your appointment (example: the deposit for a $400 service would be $300).
What method of payments do you accept?
Cash, credit/debit cards (secured through Paypal/Stripe), and Paypal payments.
How do I schedule an appointment with you?
You can set up an appointment with me by texting (615)-569-7239. Please include your name, the date you would like to be seen for your Style Consultation, and the date of the event(s).
What happens if I cancel/do not show up for my appointment?
If you cancel or do not show up for your appointment then you will have the opportunity to reschedule. However, your deposit will not be refunded and you will be expected to pay another deposit for your rescheduled appointment. So in short please show up. If you do not show up for an appointment a total of three times in a calendar month business will not be continued with you.